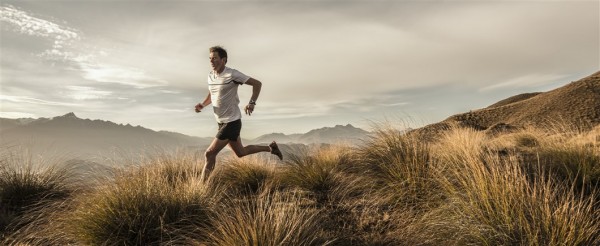 Adrian Bailey – Managing Director Active QT (locally owned & operated since 2009)
A keen athlete from a very young age Adrian has represented his native country Wales around the world at numerous events from Cross Country races to Ultra Marathons and also dabbled in a little Multisport and Adventure Racing.
Adrian first travelled to New Zealand in 2001 to take part in the annual Coast to Coast Multi Sport event and was so moved by the Kiwi Culture and spectacular training playgrounds he emigrated to Queenstown in 2002 after competing in the Queenstown Marathon.
Once Adrian was eligible to represent New Zealand he finally donned the Kiwi singlet and represented the Silver Fern at the Comrades Ultra Marathon in South Africa in 2006 and at the 100km World Running Championships in Italy in 2008.
Although Adrian isn't racing around the world as much as he used too he is often seen out and about running, biking and paddle boarding with his eight year old daughter and more often than not speed walking between meetings!
His enthusiasm for organising events is driven by his sporting experiences over the years and promote a combination of adventure and well being opportunities to people from all walks of life; encouraging participation in events that are motivating, inspiring, challenging and rewarding – as well as familiarising people with the benefits associated with health and well being, an opportunity to set and achieve personal goals which in turn would inspire others.
In recent years the team at Active QT have also hosted numerous National Championship events including the New Zealand Mountain Running Championships, New Zealand Cross Tri Championships, New Zealand Multisport Championships, New Zealand Secondary Schools Multisport Championships and the prestigious Racing the Planet 6 day, 250km multi-stage race in Wanaka, New Zealand.